1979 年由我们的行政事务董事长 – 毛志成先生创立。 Chaolian Hardware Products Factory Co., Ltd. was founded in 1979 by our Chairman of Administrative Affairs, Mr. Mao Zhicheng. 超过 40年五金制品生产经验及在产品质素上对客户的承诺,尽量以满足顾客需求为宗旨,从而令生产出来之高品质产品与及优良的服务质素,可以带到去世界每一处地方角落,继而能够与世界各地名牌作后勤制作为傲。 With more than 40 years of hardware product production experience and commitment to customers in terms of product quality, Chaolian Company aims to meet customer needs as much as possible, so that the high-quality products and excellent service quality produced can be brought to Go to every corner of the world, and then be proud to do logistic production with famous brands around the world. 是全香港最老字号的其中一间。 Chaolian is one of the oldest in Hong Kong.
(OEM) 及新研制发展产品;产品有全色彩印刷铁罐 , 铁盒 , 铁盆 , 铁碟 , 铁桶等。 Chaolian's products can be divided into two major categories: products tailored to customer needs (OEM) and newly developed products; products include full-color printed tin cans , iron boxes , iron basins , iron dishes , Iron buckets, etc. Since Superlink successfully established a production base in Mainland China, plus all machine facilities including tinplate printing, color matching equipment, mold design and manufacturing, assembly and packaging machines, etc., all have been purchased and owned by Superlink and Control management. Therefore, we can professionally develop unique and novel designs and multiple products. ( 礼品及赠品 ) 包装品的丰富经验,使我们能够与那些世界品牌公司合作,如: Coca-Cola 、 Burger King 、 McDonald`s 、 Kraft Foods 、 Fackelman 、 Hallmark 、 Top Choice 、 Gift 10 等等。 In addition, with our many years of experience in producing ( gifts and premiums ) packaging products, we are able to cooperate with those world brand companies, such as: Coca-Cola , Burger King , McDonald`s , Kraft Foods , Fackelman , Hallmark , Top Choice , Gift 10 and more.
年来,超联公司致力于推行社会责任,基于在全工业内盛行行为准则规范 (Code of Conduct/ COC) 。 For many years, Chaolian has been committed to promoting social responsibility, based on the Code of Conduct (COC) prevailing throughout the industry . 2003 年,我们在管理系统上成功取得 ISO9000:2001 认证。 In 2003 , we successfully obtained ISO9000: 2001 certification on the management system . Furthermore, our ability to successfully collaborate with brands around the world proves that we can indeed meet their rigorous requirements. With this advantage, not only will customers have greater confidence, Continue to produce high-quality products under an efficient and effective management system.
Because we focus on the quality requirements, we have hired some technicians with professional quality testing experience and equipped with a series of advanced testing instruments for testing or simulation testing in our quality verification room to ensure that every product produced Able to meet the highest and strict internationally recognized standards. Those tests include physics tests, change durability and transformation tests. ASTM 及欧洲 EN71 标准。 Just when people think that tin materials will affect the quality of the food they store, we promise that the materials used can meet the US ASTM and European EN71 standards.
: 铁罐 , 铁盒 , 铁盆 , 铁碟 , 铁桶 .... Main products : tin cans , iron boxes , iron basins , iron plates , iron buckets ...
: 20,000 平方米 China factory area : 20,000 square meters
: 250 人之上 Employees : 250 or more
: Certificate of registration :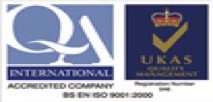 Well-known trademark
WCL, Bigs Lots / Disney / Fan / Coca-Cola / Fackelman / hallmark / Kraft / Gift 10 / Zfs / globy